How to find balance between 'booboo' and God without losing it!
Finding a balance between your feminity and holiness often centers on God and the man in your life. This can be complicated. To be godly and at the same time to explore your feminine charm to boost your love life may not be that easy to blend in; the two sides always in conflict.
I understand and I like to help you find that needed balance. But let's weigh the bit about your feminity, first of all.
Your feminity is your strength; the fire to melt a man's heart
Your femininity is your strength as a woman. It is a strong tool for winning a man's heart and to promote a strong, lasting relationship in between. Neglecting your feminine charm is like an egg with no yoke. Every man desires a woman who is all the juices in one bunch, and one chunk missing from the bunch is like an open hole in a pocket.

Understandably, you want to meet up with what a man demands too, and that, a task in itself. You had channel your energy on achieving a feminine charm lightened by soft, beautiful skin, an oh-my-god body, an ultra-gorgeous dress sense, a 'degree' in lovemaking, and every other thing that will appeal to his eyes, imagination, and spirit. It's a whole lot of distracting stuff! And for that, your relationship with God rides on an empty tank.
It's not your fault, sweetheart. Until you are able to find that balance.
Your spirituality is your access to life; the God-connection that makes life meaningful
On the other hand, God wants you close to His heart. You are God's little baby girl and He wants you close enough for Him to adore.
You need God's guidance, provision, and protection all through your journey of life. There is the need for a deep spiritual connection only you and God can share. A divine call that soothes and total submission to the Most Supreme; a father and daughter relationship that only you can define its sweetness. A spiritual positioning that will stand tall with your feminine charm, sharing a balance so enduring and purposeful.
Finding the balance in your relationship with God and Booboo!
You can find the balance! Serving God does not have to be in conflict with your feminity. It's not having to close your door on one and embrace the other. Serving God is not to be excessively upright and rigid in your belief either. You can actually explore your feminine charm and walk with God with no feeling of guilt in between. In fact, your feminity and godliness are an honorary pair strong enough to enhance your love life.

My wife is able to blend-in her feminine charm despite her religious standing. She is not blinded by spirituality all in the name of God, and she is good at everything a man wants. It's simple: I want substance, beauty, and GODLINESS in my woman, and all of that my wife has in one package. All that too I think your man will want in one package!
Two things to lay close to your heart
All said I assume by now you get the point; that you can actually date God and date Booboo! You can actually find the balance. So dump the myths. Below are the two things you need to agree with first:
1. Holiness is not to be extremely religious. Spirituality is not to look unattractive and stiff, and so let your feminine charm rotten. You can be upright, and at the same time, be ultra-gorgeously sexy. God does not say no to that as long as 'the swag' is all about the one man in your life.
2. A man is first moved by what his eyes see (all that's deposited in your femininity). Men want in a woman, a feminine presence that can make their imagination travel. That, or nothing. And just the way your man is!
You agree with that now? Good. Next, see where you stand in the scenarios I highlighted below. I bet I will find you in either of the two!
How do you look in the mirror?
1. There is an imbalance between spirituality and your feminity. You focus more on deploying your feminine charm to gain your man's attention and in the process of attaining that, you leave God out. You are more of your Booboo than God.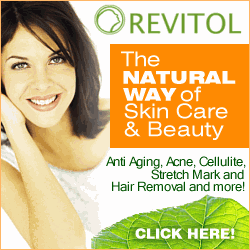 2. You are hooked by his love net and you just feel all comfortable with that. He is enough and though you perceive the emptiness of God in your life, you still think you have enough of your man not to care about God. You are lost in Boo's Paradise and don't want to be found.
Oooops! There you are!
How to find that balance?
Find God and fall in love. Being in a relationship with God guarantees an incomparable comfort that endures until the end. You are able to walk through the storms of life with God by your side and anyway, most likely, He is the one you will run to for comfort if there is a bubble on the other side.
Find your feminine toolbox and explore it! Fall in love with God and nurture the relationship in a way that neither compromises your walk with Him (God) nor repels your man and to sink your relationship. Be attractive. Be beautiful, be breathtaking, dress gorgeously, and know so well how to make his imagination travel. Seriously, God does not have a problem with that.
Find a moment and introduce Booboo to God. Bringing booboo home to God (if they have not met yet) is one way to promote a strong, blissful, healthy, and enduring relationship. During light moments, bring up the topic about God and discuss Him, read the Bible to him, and see that you pray together. Don't bother about his outlook; it's not really what it seems. On the inside, he feels good he has a woman who has all the juices in a package!
That done, you will find your balance.